Cloud Solution Provider in Oman, UAE, Qatar & GCC
Email & Business Productivity
Business Grade Cloud Email Solutions are Important for your Company to maintain its Reputation and for Seamless Communication with your Business Partners. Gulf Infotech provide the best of Cloud Email Solutions with Professional Implementation & Transition Services helping your Business Maintain Continuity with Advanced Emailing Solutions.
Cloud Security & Backup
Data is the most Important part of any Business. Safeguarding this is Priority for Gulf Infotech. We believe that data is only good if it can be retrieved if lost and protected if under threat. Our Solutions provides you with Cloud Endpoint Security , Cloud Email Filtering & Security with Phishing & Spoofing Protection. We also cater to your Data Backup Needs using Enterprise Grade Solutions.
Flexible Infrastructure
Keeping your Business Operations up and Running whenever you need it is highly important for Smooth Flow of Business. Getting a Down Time on an Operation Critical Server can not only be stressful, but can also make you suffer Loss in Business during the period of the Downtime. Our Flexible Infrastructures come with 99.9% up time Guarantee, giving you the best of Services
Cloud Storage
Business Productivity can be Enhanced Highly by Adding Collaboration into your Team Dynamics. This can be easily achieved by having a Real Time Platform to update Content or by giving your Team the Ability to Access Important Information easily from any where and from any device. Solutions like these will help Teams work together more Efficiently.
HR & Special Solutions
Growing Businesses need to Structure their HR Operations with Automation & Tools that help HR Managers easily create Payroll, Manage Leaves, Create SIF Files for Bank Transactions of Salaries, Manage Employee Profiles, Maintain Gratuity and Multiple other HR Related Processes. Gulf Infotech also offers Document Management Services for Digitizing all your Paper Documents.
Business Solutions
Customers are the Primary Focal Point for any Business. Creating the Best experience for your Customers is Important. Gulf Infotech provides Robust CRM Solutions along with VAT Compliant Book Keeping Solutions. We also provide Ticketing/Helpdesk Systems for Streamlining your Internal Support or Customer Support, while also providing Chat Solutions for Websites.
Identify & Plan your Transition Strategy using the Instant Google Workspace plan finder
Cloud Solution Provider in MENA
10+ Years of Regional Cloud Presence
500+ Cloud Customers in the MENA region
Certified and Experienced Deployment Specialists
Microsoft Gold Partner and Google Cloud Partner
Pioneer for Cloud Services in the MENA region
Customer Focused with Dedicated Support Team
Solution Consultants with Extensive Product Know-How
Preferred Partner for Major Brands in Oman, UAE, Qatar & GCC
Along with more than 650+ Cloud Customers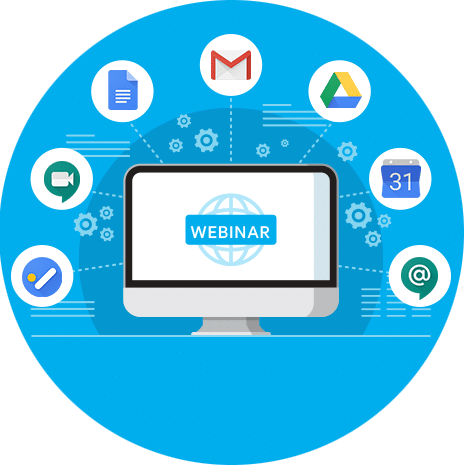 Live webinar
Join Gulf Infotech on the Live Webinar on October 28th on Transform your work with Google Workspace.
Block Google Workspace (Formerly G Suite) user from changing password their ownCreated OnAugust 28, 2018byDipesh Bhanushali Print You are here:
Read More »