Creating, Editing & Reviewing Documents has been core to any business. Be it while creating reports, articles, blogs or any other content.
We can consider Microsoft to be one of the pioneers in Document Technology with its softwares like Microsoft Word, PowerPoint and the mightiest, Microsoft Excel.
Change is the most important aspect of technology. It is the only way to reduce time to document, review and co-edit successfully.
Google Docs came with a revolutionary mechanism allowing co-editing of documents with up to 250 participants at the same time. It's optimum revision control and the ability to manage of documents was a game changer.
Co-editing or rather well known as collaboration was one of the biggest wins of Google Docs. Google Workspace, achieved great success on Google Docs through its Real Time abilities.
The facility of Google Docs allowed participants to create Word documents, Spreadsheets, Presentations, Drawings and other kinds of documents seamlessly, while being able to share it quickly and easily with a click maintaining the highest level of security.
Google Docs was fairly easy to collaborate with however organizations wanted more efficient functionality to edit, collaborate and re-send documents to the sender and also the ability to work with the most common formats of .docx, .xlsx, .pptx and other Microsoft Office formats for easier transition to Google Solutions and for faster change management for its users.
Google Cloud has been fast at work to bridge the gap between Microsoft Office and Google Docs with its ability to build compatibility of Office Documents within Google Docs over the last few years.
Previously Google converted Microsoft Office documents into its own version of Google Docs before allowing users the ability to collaborate and work with the documents.
The conversion of the document had multiple issues where the original document was untouched and all the work happened on a new version of the document.
Users did get the ability to collaborate on the documents but they still had to download the document and return it to its original format before finalizing the document.
This was a challenge and Google fixed it by developing a seamless conversion of documents a few years back with its compatibility update.
It was revolutionary as we didn't need to convert Office Documents into native Google Docs in order to co-edit or collaborate with the team.
We could simply click the Office Document and have it opened within Google Docs enabling mostly all of the Google Features.
The compatibility eased a lot of issues when it came to working with Office Documents for Google Workspace or the Free Gmail users.
Change is the game of improvement and advancement.
Now Google has taken Office Compatibility to the next level by baking it directly into Gmail.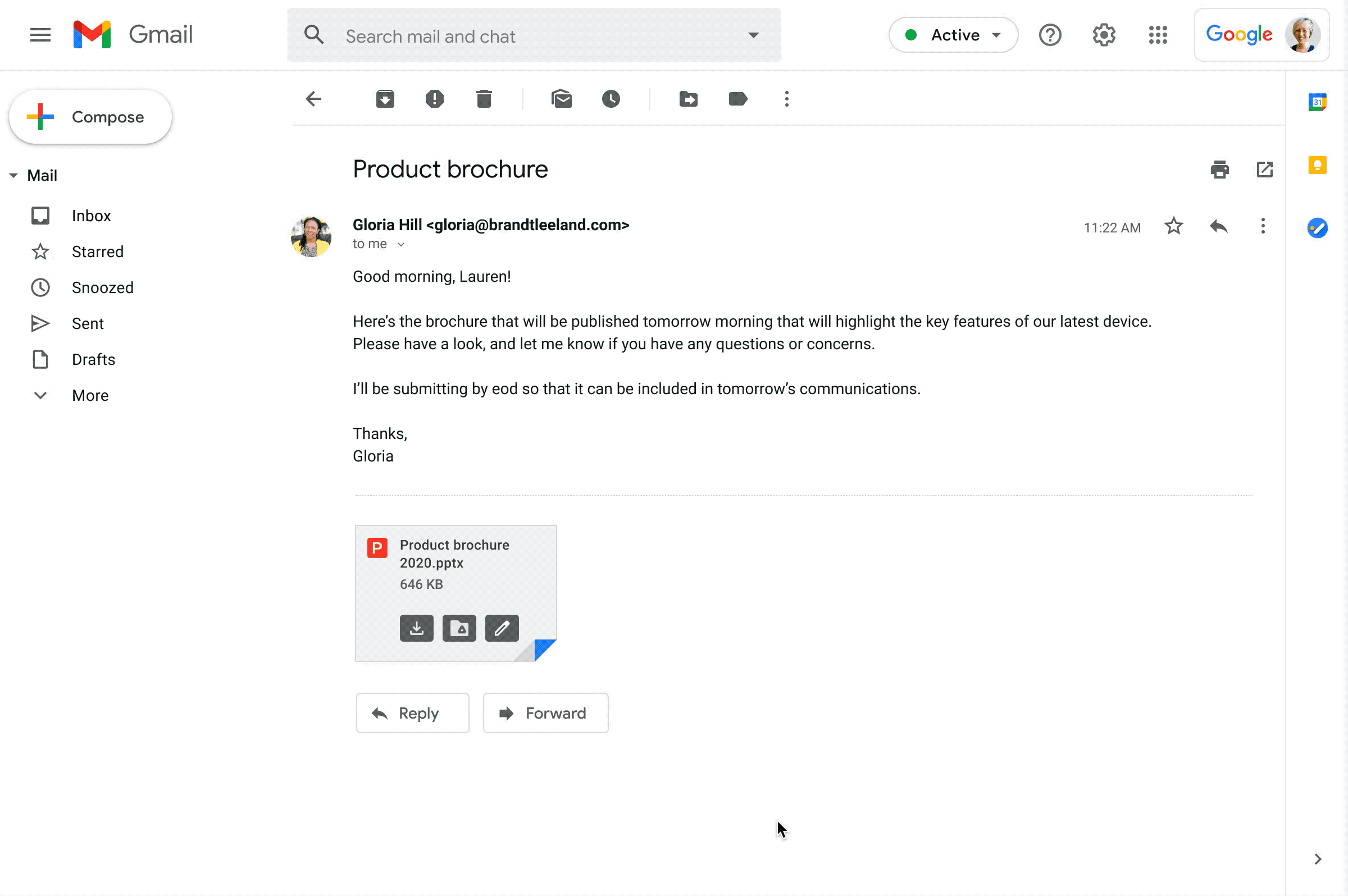 Users will now be able to open and edit Office Documents directly by clicking on the attachment from within the email they have received.
As an example, when you receive a Word document as an email attachment, you can open it and start editing in Docs with a single click while still preserving the Word file format. Then you can respond to the original email thread and include the updated file, right from Docs—saving you time by eliminating steps like downloading the file to edit, or searching for the relevant email to reattach it to.
Isn't that amazing!
There is a lot more in store in Google Workspace going forward.
For more information on document compatibility or if you want to adopt Google Workspace for your business, feel free to reach out to us on connect@gulfinfotech.com.
We can take you through a live demo and also set you up on a free 30 day trial for Google Workspace.
For more exciting updates on Cloud Technology follow us on LinkedIn, Facebook or Instagram or subscribe to our RSS feed here.