greytHR is a fully integrated cloud-based HR and payroll software that vastly reduces and simplifies transactional HR tasks while delivering accurate and fast results. greytHR's multiple modules, such as Employee Information Management, Leave and Attendance Management, Payroll and Expense Claims are seamlessly integrated with one another to give a single view of all employee data.
Optimize your HR Operations with greytHR
Most growing organizations face challenges around streamlining HR processes – from rolling out timely salaries to hassle-free leave and attendance management – which doesn't necessarily have to be as complicated as it seems.
Gulf Infotech in partnership with greytHR, is empowering organizations across the Middle East to automate HR operations and helping them achieve increased productivity, data security while reducing operational costs.
greytHR automates the entire employee lifecycle right from onboarding an employee through his/her exit, irrespective of whether you have 5 employees or 500 employees. With more than 6,200 highly satisfied customers and managing over 7.8 lakh employee records, we understand what it takes to deliver a high-quality software service 24×7.
We understand that every organization is unique and have their own unique parameters to be set up on the system. This is where our assisted implementation model makes sure that no organization faces any hassle in implementation and setup.
See how greytHR can help streamline your HR
Multi Feature Solution for HR

Payroll Management
Simplify and streamline payroll processing with configurable pay structures and policies. With greytHR, automate all salary computations and generated SIF files -ensuring compliance to WPS regulations each time. You can also automate calculation of gratuity as per MOL requirements or your company policies.

Employee Self Service
Access your personal details like payslips, total earnings statements, Reimbursement statements and Reimbursement claims, visa/ passport details etc. with greytHR self-service feature. The self-service portal also lets you carry out all leave transactions and attendance regularization activities, without any dependency on HR staff.

Leave Management
greytHR leave management software automates everything from leave accounting, grants, to period closing activities. Now ensure leave policies are enforced consistently across your organization thus improving transparency & employee satisfaction.




Mobile App for Users
Manage all your HR and payroll related functions from anywhere, anytime using greytHR's fully featured mobile app. Be it accessing your personal data, marking attendance or managing leave transaction, everything can be done on the fly.

Attendance Tracking
Track employee attendance in real-time from multiple sources – mobile GPS, web portal or external devices – without any hassles. Define attendance schemes, set-up work-hour computation logic, create employee shifts and manage employee roster, all from greytHR.



Easy Reporting
Get access to hundreds of pre-built reports with which quick you can get a quick view of summary data or download them in required formats. You can also build your own report using Query Builder.
Know More about how to Optimize HR
Enhance HR Operations with our HR Expertise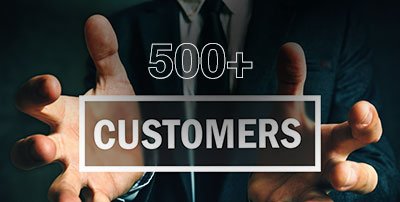 Over 500 Cloud Customers
We currently have more than 500 Cloud Customers and this number is growing at a fast pace with Gulf Infotech's heavy focus on Cloud Solutions and its Subject Matter Expertise.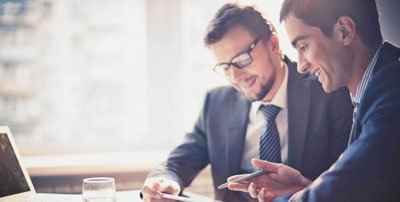 Business Consultants
We specialize in helping you with Solutions that meet your Business Needs that can help improve productivity by infusing Processes defined by latest Technologies and Solutions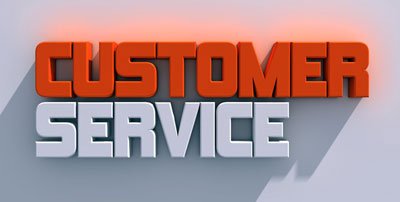 High Customer Service
After Sales Support is what Gulf Infotech relies on. We believe giving the best Customer Service is key to getting more Business and Maintaining Great Relations with our Customers.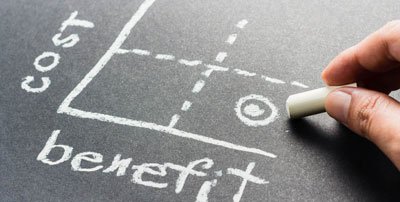 Cost Effective Propositions
Solutions built by Gulf Infotech delivers great Value for Money with optimized Return on Investments using Cloud Propositions while compared to Traditional Solutions.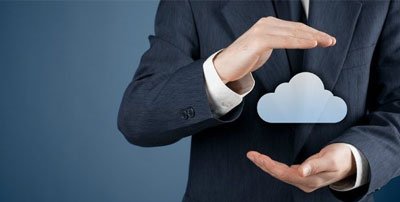 10+ Years Cloud Exp
Our knowledge into Cloud Technologies is built over 10+ Years of Cloud Focused Solution Consultation & Services. This makes us beautifully understand your needs.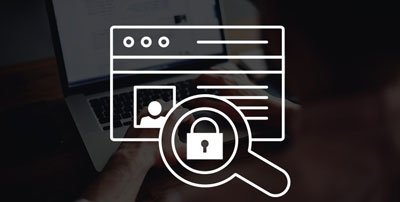 Security Focussed
Adopting Cloud Solutions are not the only key in Securing your Organization. We deliver Cloud Solutions with its necessary Security Implementations and Upkeep Strategies .