Zoho SalesIQ is a Hassle free livechat software re-imagined for business growth.Start proactive online live chat with your website visitors and provide live customer support. Increase the ROI on your content, SEO, Adwords and email marketing efforts.

In simple, Online live chat, website visitor tracking software and analytics rolled into one platform called as Zoho SalesIQ.
Convert Website Visitors to Business with Live Chat
With Gulf Infotech's Zoho SalesIQ Specialization, you may started now to connect with real time visitors of yur website. We are Trained  Partners & Solutions Providers with Zoho for delivering their Services/Solutions using the Processes we have built over the last 10 years of Delivering Cloud Solutions to our Customers.
Our Implementation Strategy includes Training of the End Users on Zoho along with the Admin Console Training for the Administrators of the Company so that Users can make full use of the Solution that they are going to use.
We have a Dedicated Support Team who provides After Sales Services like Support & Configuration Guidance on the Products/Services Subscribed by our Customers. All our Zoho SalesIQ Consultants & Engineers are Trained by Zoho which gives us the edge in understanding Customer Requirements and aligning the Solution with the Business Needs.
Gulf Infotech believes in maintaining strong and long lasting relationships with its Customers and currently has over 500 Cloud Customers across UAE, Oman, Bahrain, Kuwait & Qatar.
Get your Website Linked to SalesIQ & Chat with your Visitors
Live Chat Functionalities for Business Growth

Track and Engage Visitors
Track visitor's digital footprint. Identify new vs. returning visitors and construct personalized chats. Understand how visitor's navigate in real time and engage them with proactive conversations.

Lead Scoring
Identify hot, warm and cold prospects for your business on your website. Focus on prospects, get targeted visibility and convert them into proactive customers.

Engagement with Zoho CRM
Never miss an opportunity to interact with your prospects. Convert your CRM data into actionable leads. Identify prospects, track their movement in your site and provide targeted attention.

Smart Triggers
Approach website visitors with personalized engagement. Initiate automatic intelligent triggers when prospects visit your website, share relevant content and help them make their purchase decision.

Real Time Live Chat
Live chat for website increases your sales and improve customer service by real time traffic monitoring. Send customized messages to prospects and customers on the go.

Actionable Analytics
Refine the website experience of your customers with data from reports and visitor feedback. Spot customer support deficiencies and improve agent performance.
Know More about the Benefits of Zoho SalesIQ
Multiply your Business Opportunities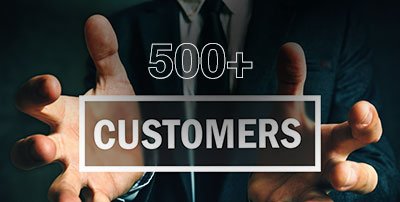 Over 500 Cloud Customers
We currently have more than 500 Cloud Customers and this number is growing at a fast pace with Gulf Infotech's heavy focus on Cloud Solutions and its Subject Matter Expertise.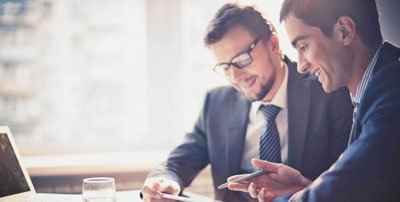 Business Consultants
We specialize in helping you with Solutions that meet your Business Needs that can help improve productivity by infusing Processes defined by latest Technologies and Solutions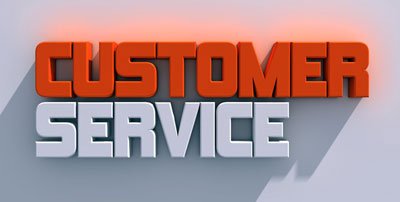 High Customer Service
After Sales Support is what Gulf Infotech relies on. We believe giving the best Customer Service is key to getting more Business and Maintaining Great Relations with our Customers.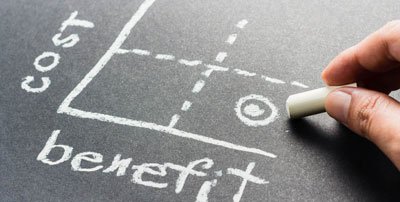 Cost Effective Propositions
Solutions built by Gulf Infotech delivers great Value for Money with optimized Return on Investments using Cloud Propositions while compared to Traditional Solutions.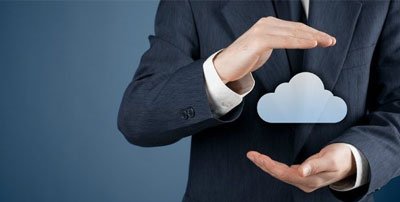 10+ Years Cloud Exp
Our knowledge into Cloud Technologies is built over 10+ Years of Cloud Focused Solution Consultation & Services. This makes us beautifully understand your needs.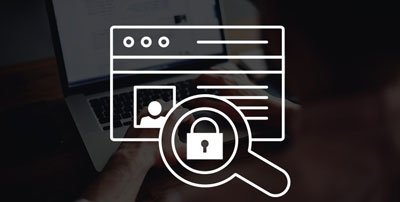 Security Focussed
Adopting Cloud Solutions are not the only key in Securing your Organization. We deliver Cloud Solutions with its necessary Security Implementations and Upkeep Strategies .